Kept putting this off as the pictures are not good enough for a catalogue (photographing glass is a real nightmare trust me on this!).
Anyway, finally decided to post some pics up tonight of what I have achieved so far after 3 months of hard slog...
I guess the collection will be a bit like Marmite - you will either love it or hate it, obviously I am hoping that you love it.
Prices are still to be worked out but bear in mind I won't be able to hold stock of this (there are 26 images!), each mousemat will come with 3 images from the respective age, the coasters are a set of 4 with a holder so can be any combination you like.
All stuff is ordered as required and is around 14-21 days turnaround (from order to delivery) - overseas may take a little longer.
Enjoy... (Pics are a little bit low grade and not 'picture perfect' but they are just to give you an idea...
p.s. The page curl is my trade mark so will be on everything except the coasters as they are too small for it to be effective.
All images are copyright Cyan Worlds Inc - Riven 1997.
Mugs
Mousemats with Inserts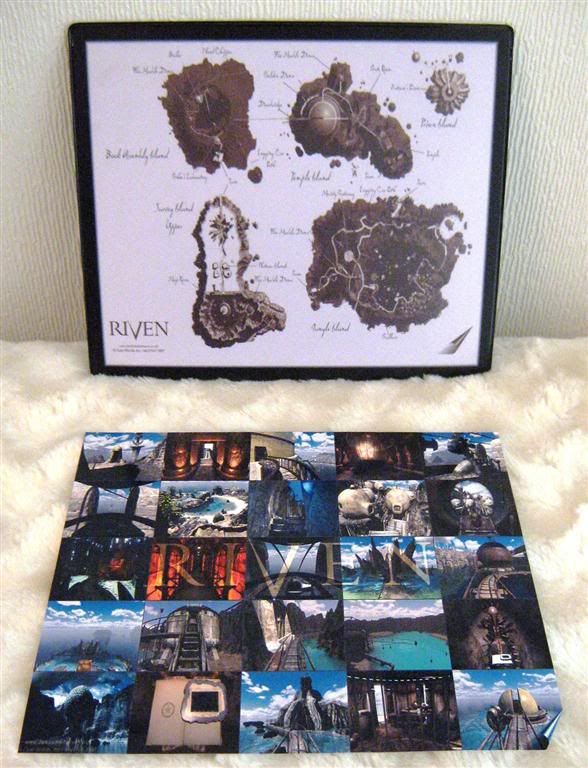 Mousemat (Specials)
Jungle Island Set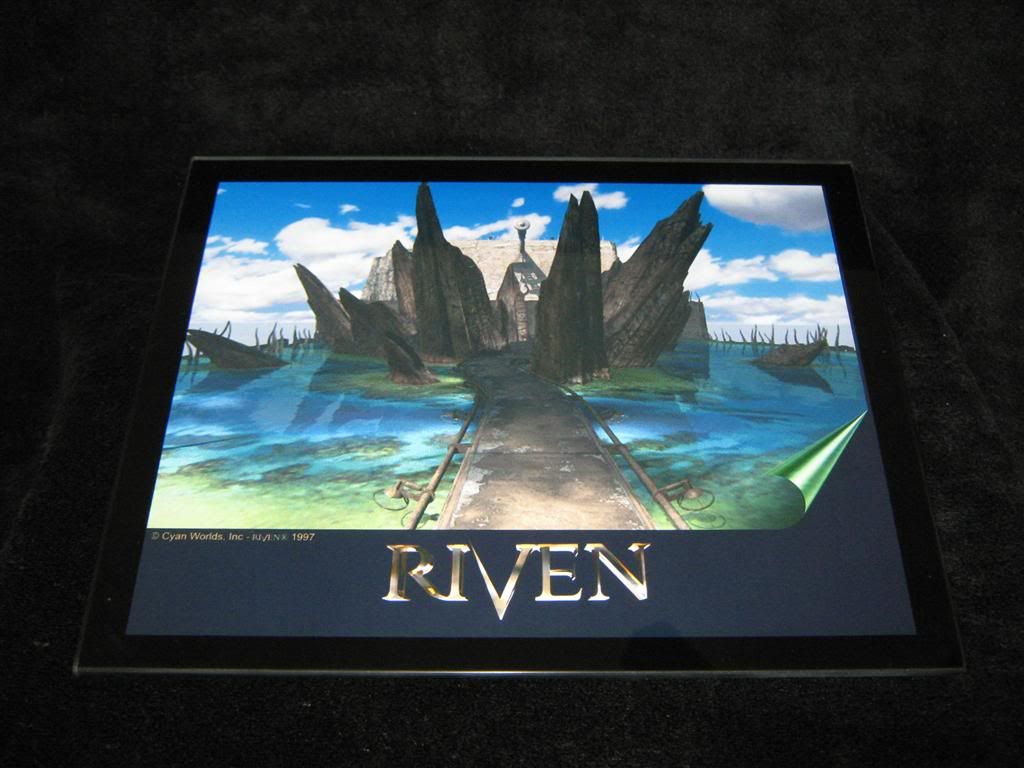 Glass Placemat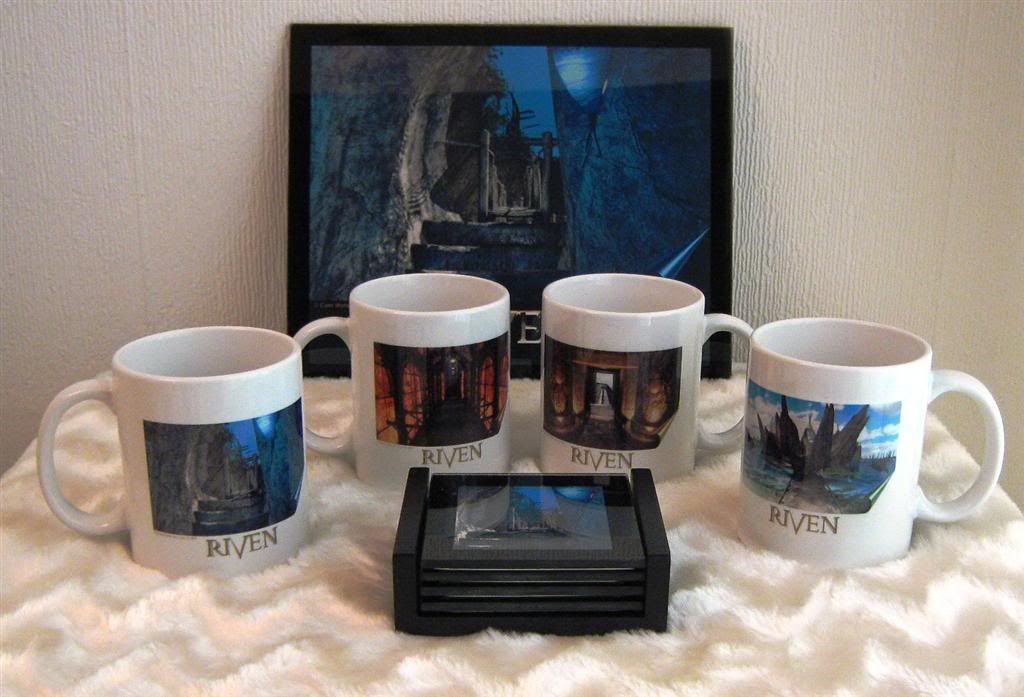 Placemat, Mugs and Coasters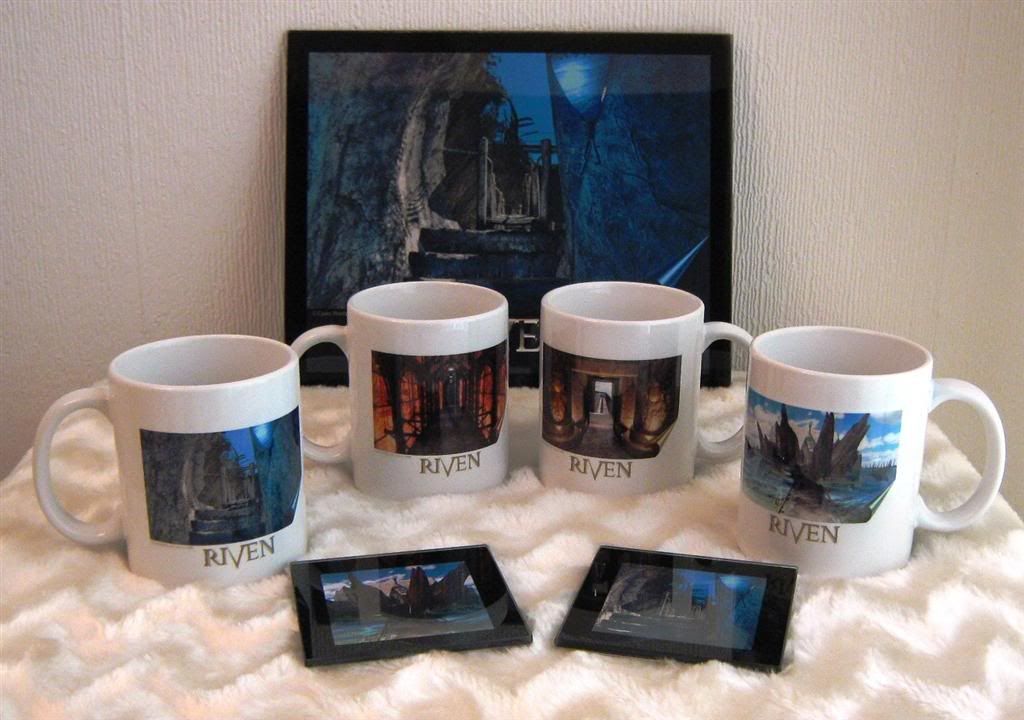 As above
Coasters
Plateau Island Set (Mousemat, Cup and Coaster)
That's it for now...