Had some T-Shirts made up
Posted 29 July 2016 - 01:44 PM
Guy in Dymchurch, Kent did these for me at the weekend...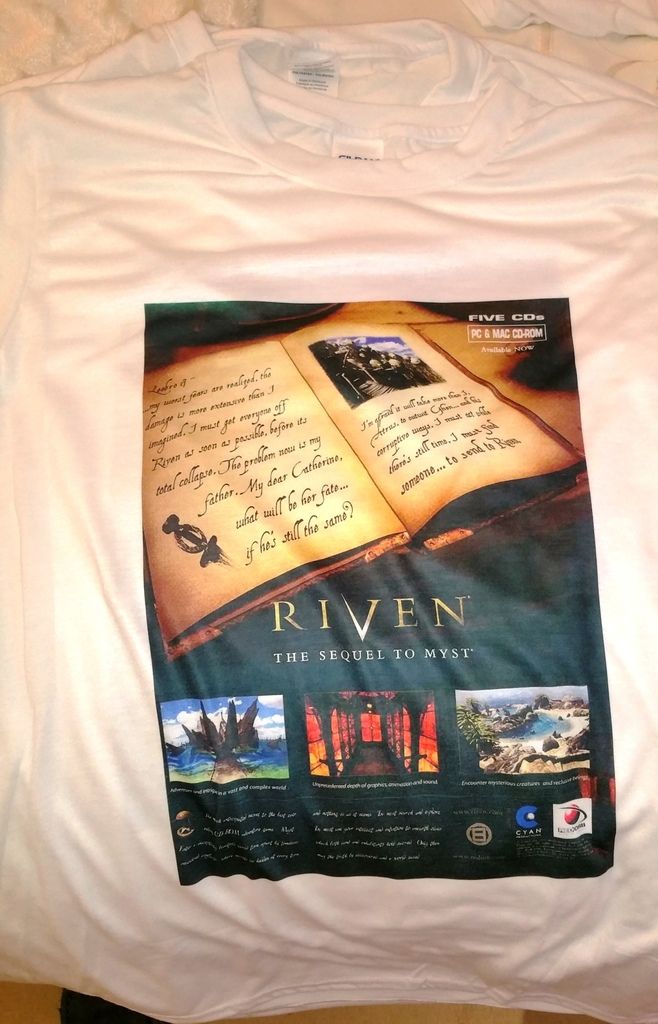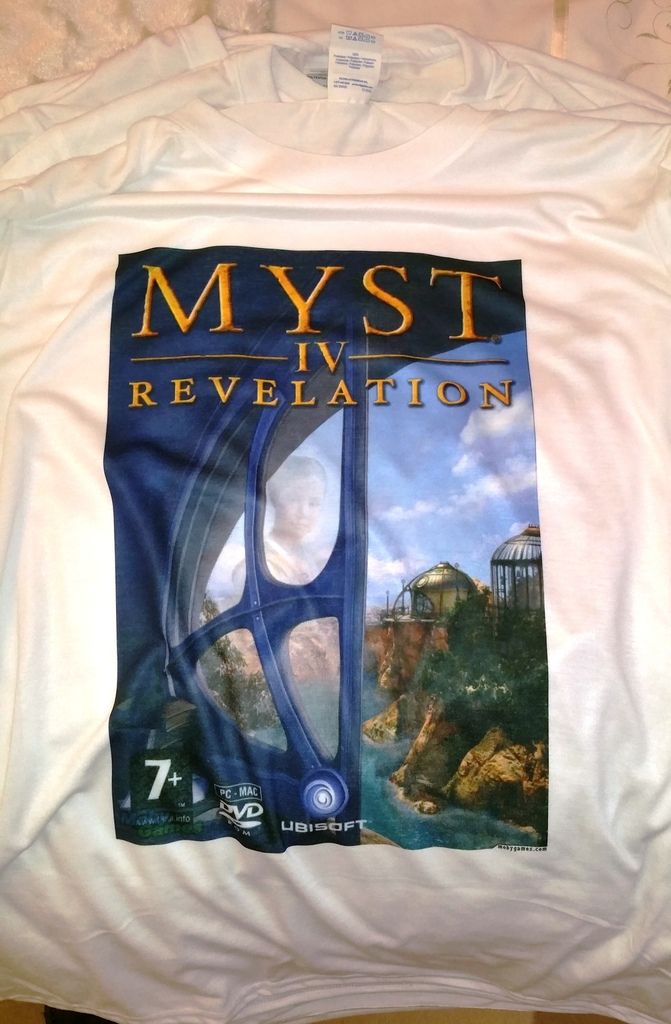 ---
Posted 03 August 2016 - 11:35 AM
Very nice. Are you going to complete the set with MYST and MYST V?

So you have Myst stuff hanging all over your walls and now over your body. cool

---
Posted 07 August 2016 - 03:56 PM
Yeah, got the Myst one ready to print, Myst V? Still looking for a suitable image but I will find one... ;-)

---
Posted 07 August 2016 - 04:33 PM
Looks cool!

---
Posted 11 August 2016 - 04:31 PM
WOW you guys in U.K. have different places /companies that allows you to have neet stuff wihout having to order in bulk.
around where I live its like no way unless it is bulk purchases. A..holes manhole.

---
Share this topic:
---
1 User(s) are reading this topic

0 members, 1 guests, 0 anonymous users