Just bought a new Gigaset phone for home that allows me to set my own screensaver so I used the CD image from the Riven Music CD - looks great...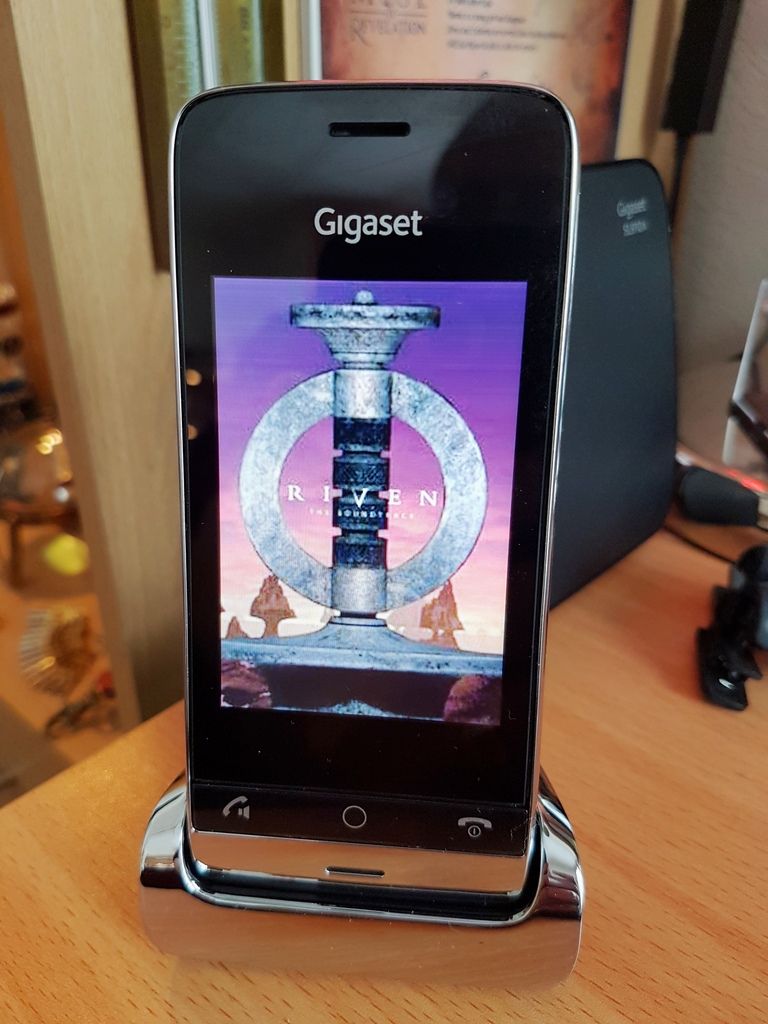 Also had a reverse engraved sign made up with yellow led lighting, put a piece of black foam behind it and stuck it on the wall by my desk, got this from eBay, company is in China so it took about 3 weeks to arrive.
They ask you what text you want on it and ask you to send a jpeg of that text, I thought they would just use the nearest font (i.e. Times New Roman) but they use the actual image so doing it in the Riven font gave me exactly what I wanted, for £17.99 I am well pleased...
Oh, and my girlfriend got me an early birthday present, a replica divers helmet, very Myst like, will be handy to wear in the sub in Riven just in case I get a leak ha ha...